Fluffy released Friday night
Fluffy
responded well to her treatment, and we were able to pick her up from the vets and release her back at the park Friday night. She dashed out of the carrier when we opened it like she was going to run as far away from us as she could, but she stopped short about 15 feet away, quickly dropped into a sitting position, and looked around. She must have felt it was OK afterall, she was back home, and decided to not to bolt and to take a long stretch instead. I am sure she needed it after being in the carrier coming back from Nicosia.
Letting Fluffy out of the carrier
Fluffy heads for the grotto
Fluffy investigating
Fluffy decides to slow down and take a stretch
I didn't see her yesterday at the feeding, so I will be keeping an extra eye out for her tonight to make sure she is OK. She is likely spooked.
She was not well enough to be spayed while at the vet. We need to wait another week, But as for her age and maturitiy, it is time.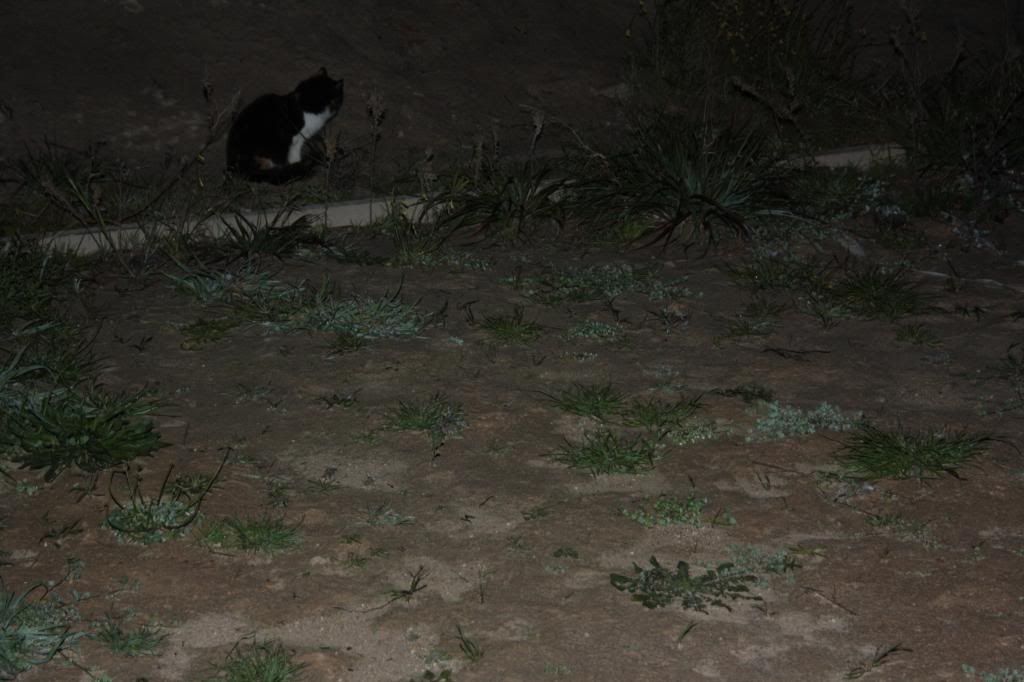 Fluffy
Godspeed, Fluffy. She was very sick, but it looks like we caught it just in time.