I was very happy to spot
Jazzy
recently at Sammy's:
Jazzy

He was looking fine and nice and fat in his winter coat:
Jazzy's beautiful winter coat, which he does all himself. That's Glitter just behind him.
I have spotted him there before, but it was nighttime, so I couldn't see too well. In the daylight however, he took my breath away: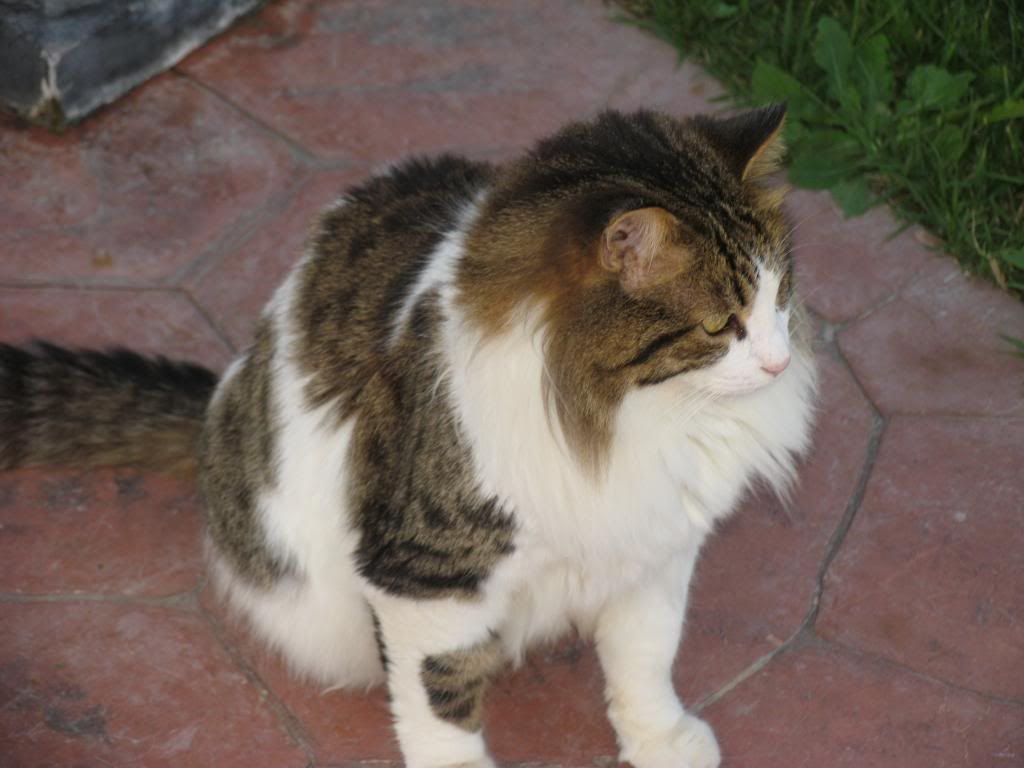 Looking beautiful
Good to see you, Jazzy.
PS You can read about when we altered Jazzy
here
.