Remember
this little guy
?
"I used to bite"
Well, he has been living upstairs in the 2nd bedroom with
Arsinoe
and
Tweets' kittens
since the night he got back from the vets:
Arsinoe is in the little house with one of Tweets' two kittens, the other kitten is in front
Starlight and her kittens still live in the master bedroom, but we can open both bedroom doors now without concern, and they all can run around back and forth and have a very amusing kitten party. When they need time out we just close the doors.
Starlight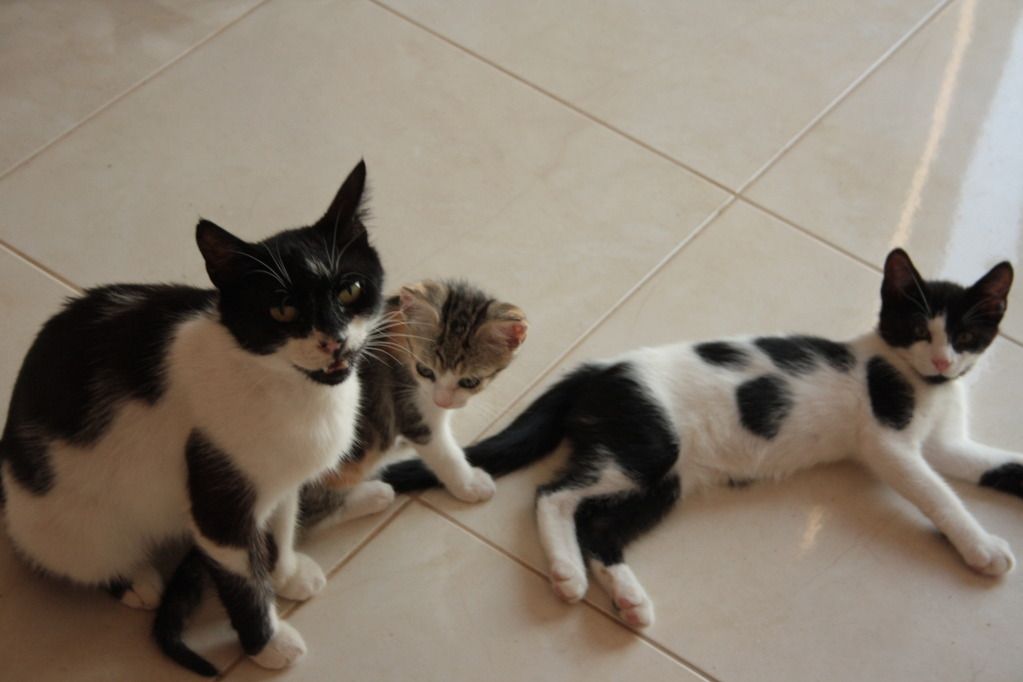 Starlight with Sophie and Cosmo
Mikey Tyson, the once feral biter, is now as sweet, cute, lovable, (and sometimes loud), as can be.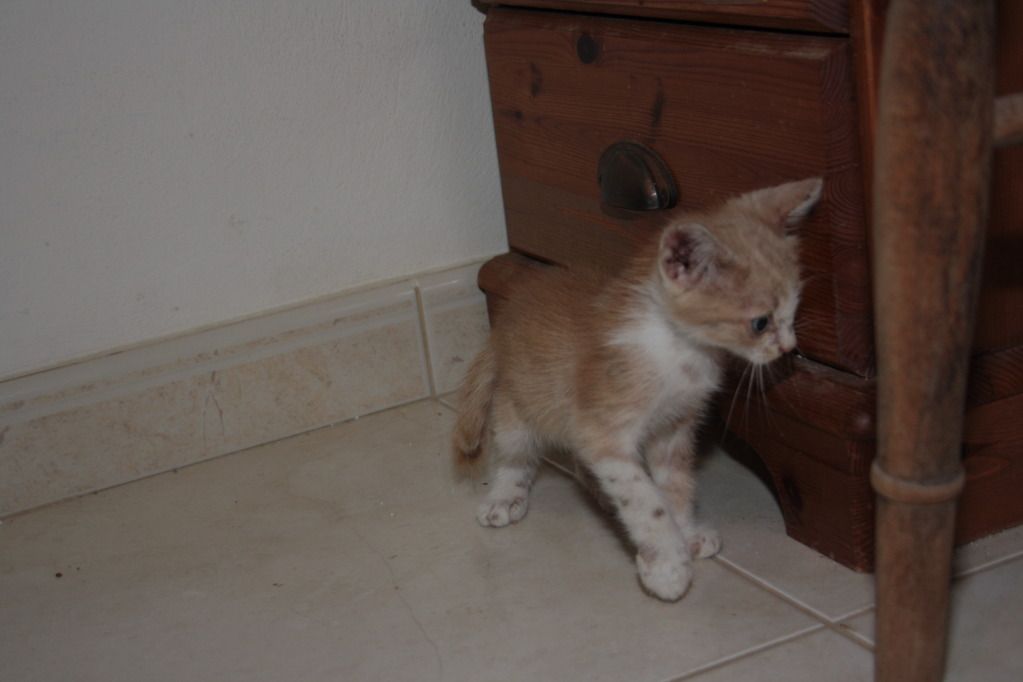 Sweet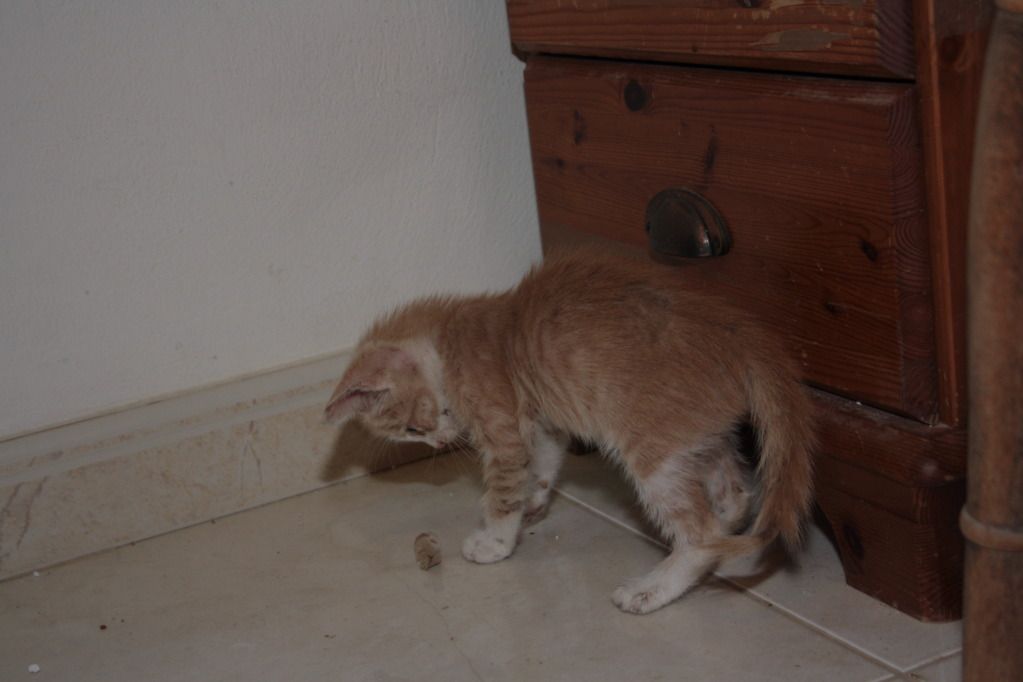 Cute
Lovable










(and sometimes Loud)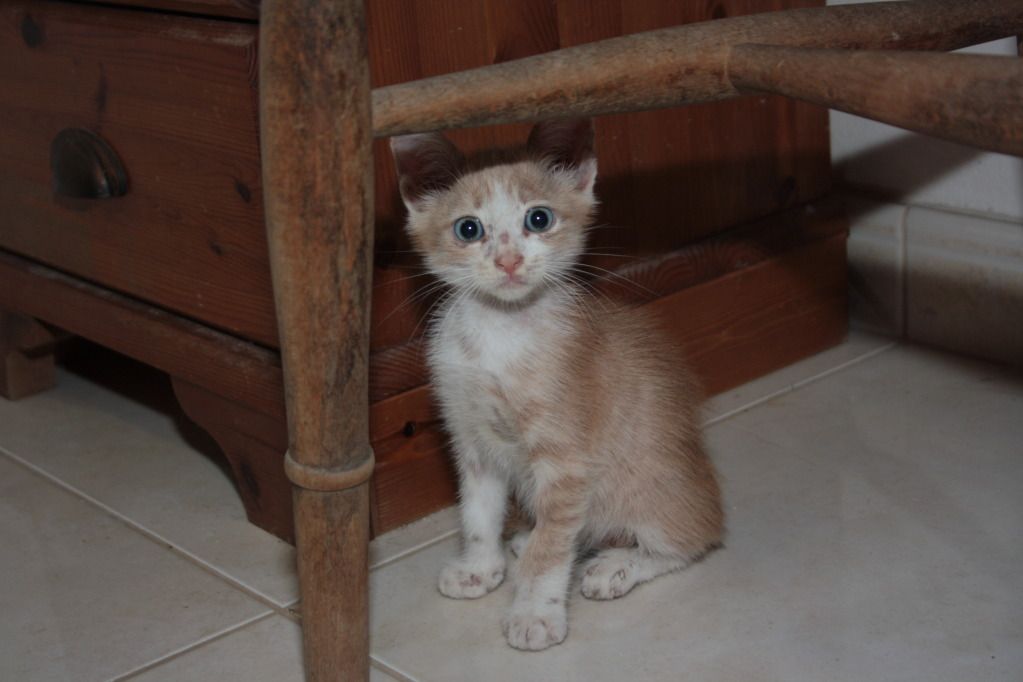 Mikey