Fortune
Nik called me yesterday about 6:30 pm and told me that
Fortune
died in his hands while he was visiting her at our veterinary clinic. He went by to visit her yesterday twice, once at lunchtime, and then after work. As he was holding her on his second visit, she passed away. Nik was broken up when he called me. He had really bonded with her. And I, too, was saddened. I was looking so forward to him bringing her home last night so we could shower her with love and make it all better.
Nik bonded with Fortune
We just sat there in silence on the phone. He said he would bring her home to bury her.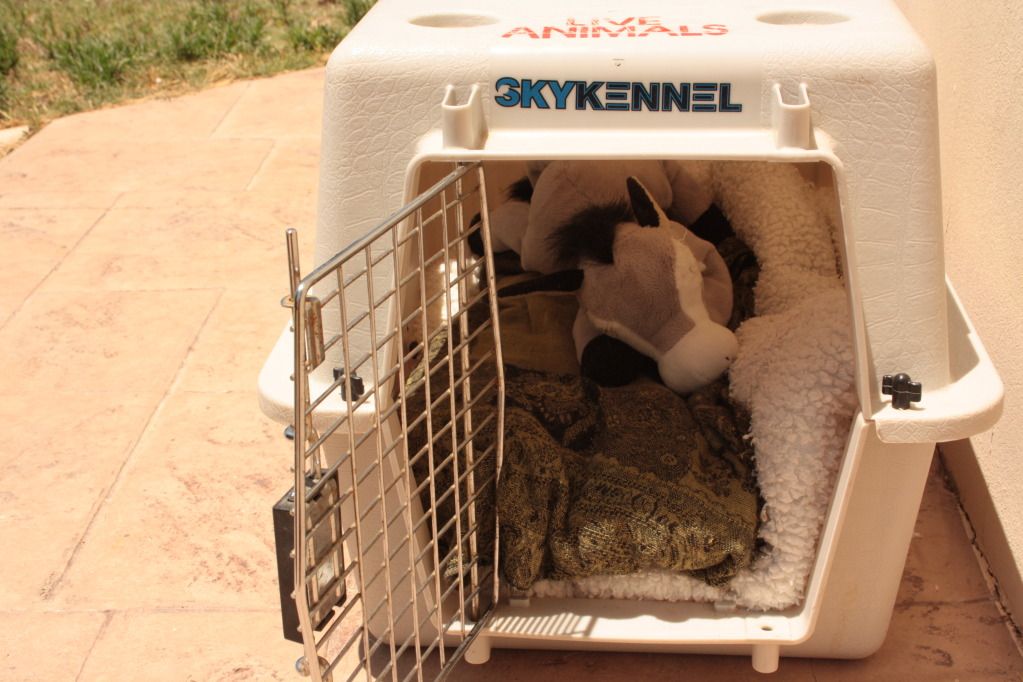 The empty carrier we had prepared for her Sunday night
We buried her last night in the front garden next to
Zsa Zsa, Tweets, and Aurora
.
Where we buried Fortune
I think if we had found her a little bit earlier, perhaps a day or two, we could have saved her life. We should have gone back there mid week.
I wonder how long she was there in the middle of the pavement in front of the doorway, and how many people stepped around her, or over her, as if she were invisible. She could not see them because she was blind. She could not move, because she was too weak.
Fortune where we found her, on the pavement in front of a doorway
Godspeed, Fortune. We didn't know you very long, but you won our hearts, touched us deeply, and we will always remember you. We are so sorry you had to suffer not only illness and hunger, but people's indifference.
Thank you, Nik, for being so loving with her. Thank you to our new friend, Sandra, for taking us to find her. Thank you to our vets, George and Christina, for giving her so much love yesterday.
Thank you, Fortune. We love you. God Bless.