Thank you to the kind lady who sent in a donation to alter Wanda.
THE MISSION:
TO TRAP
WANDA
FOR ALTERATION
WANDA RESIDES MOSTLY AT THE FEEDING STATION KNOWN AS THE APARTMENTS:
WANDA WAS SEEN FREQUENTLY AT THE PARK UNTIL RECENTLY:
WARNING:
DO NOT CONFUSE WANDA WITH MYSTERY: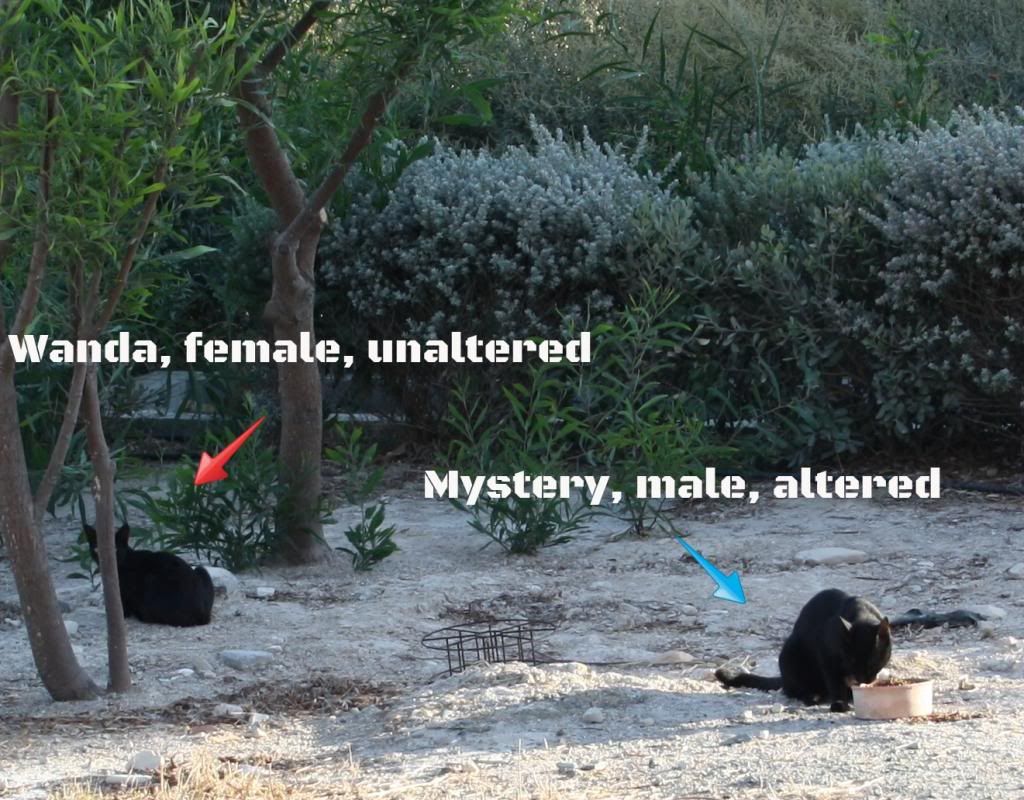 THE GOAL: TO PREVENT MORE OF THE ABOVE, CUTE AS THEY ARE.
Wanda is clever.
She is known to take kittens as hostages into the trap with her.
She is known to take the bait without setting off the trap.
Stay tuned, follow me on my mission.
THIS TAPE WILL NOW SELF DESTRUCT.